Follow our updated article for the latest.
UPDATE 7:13 PM EST:An Ariana Grande concert in Manchester in the UK has ended in violence. Reports from the concert venue say there was mass panic in the arena as an explosion shook fans as soon as the lights went up. It is uncertain at this early stage if this is related to terrorism, but the rumors of bombs and gunshots were enough to send concertgoers fleeing.
There is now an official statement.
Police statement on incident at Manchester Arena pic.twitter.com/gaKASukx9a

— G M Police (@gmpolice) May 22, 2017
Some have speculated that the bang was caused by an electrical short in a speaker.
But twitter is seizing on the panic.
EXPLOSION AT MANCHESTER ARENA AND EVERYONE RAN OUT SO SCARY😭 pic.twitter.com/pJbUBoELtE

— hannah 🐝 (@hannawwh) May 22, 2017
The chaos can be seen in this video above. Many of those in the audience are holding large balloons, which may be the source of the gunfire.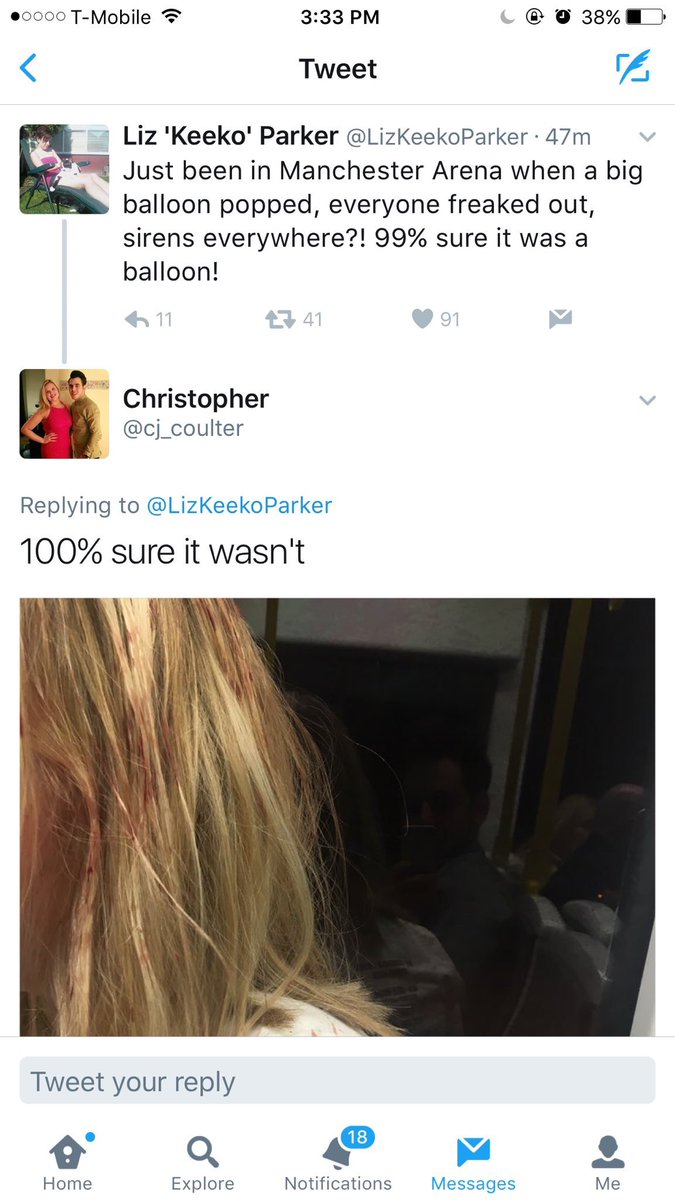 This video, though, shot from the outside of the arena captured the sound of the explosion.
If you look towards the left you see the explosion and hear the bang. I hope to GOD everyone is ok, and so glad Jess and Em are. #manchester pic.twitter.com/q81KHGEJ6E

— Joe Gregory (@JoeAaronGregory) May 22, 2017
As the fans were panicking and fleeing, law enforcement and first responders were trying to get in.
https://twitter.com/SouthLoneStar/status/866778285266567168
Witnesses describe a "massive bang," which is only helping fuel the very real concern that this might be a terrorist attack.
Greater Manchester Police have asked everyone to stay away from Manchester. We'll bring you more as more becomes available.
MORE: Reports of explosion during Ariana Grande concert at Manchester Arena https://t.co/52uCLk4Ria pic.twitter.com/VSpzc7ZDF5

— CBS News (@CBSNews) May 22, 2017